Whether it is cross-town or cross-country travel, the Subaru Crosstrek is what you're looking for in a safe and reliable compact SUV. New York drivers in the Norwich, Oneonta, or Sidney areas should find everything they need to know about the Crosstrek's numerous safety features in this review from Bill Rapp Subaru of Norwich.
---
Going Off-Road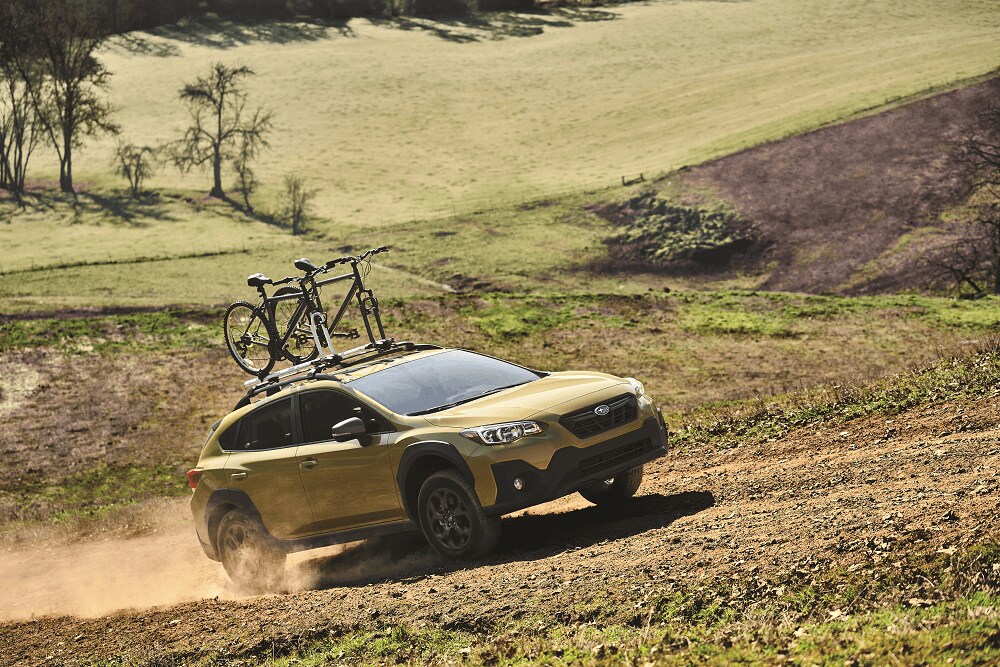 Whenever you go exploring, it's a given to expect some bumps in the road. Fortunately for Subaru drivers, what is also a given is that the Crosstrek comes with all-wheel drive as a standard. The bar is raised, that bar being the underbelly, to 8.7 inches from the ground, meaning you don't need to worry about damage if the road gets rocky.
When unexpected terrain makes you hold your breath, you can exhale with available X Mode, Subaru's off-road conductor. Activating the feature enables multiple modes. In addition to what you'd expect from all-wheel drive, X Mode's all-wheel drive and Vehicle Dynamic Control systems greatly improve the traction you receive by coordinating power evenly between the wheels while applying braking independently where needed.
The engine throttle and transmission features allow you to make use of all the power the vehicle has to offer while carefully regulating the degree of acceleration applied. That acceleration control can be further modified through a set of buttons on the steering wheel.

Slippery slopes are no challenge with available Hill Descent Control, which regulates the vehicle's speed when going downhill, allowing for the driver to focus more on steering. The status of all functions is readable on a visual display, and additional functionality is added in the Crosstrek Sport.
---
Trust Your Eyes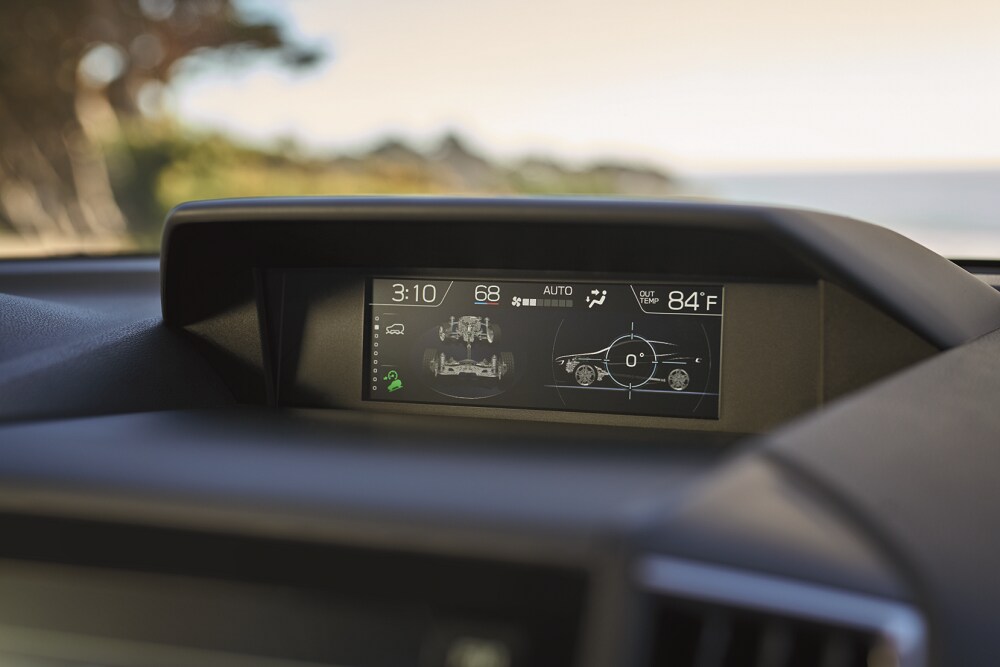 Off-road safety isn't the only specialty. Your daily commutes in gridlock or rush hour now come with an extra pair of eyes, through the innovative available EyeSight® Driver Assistive Technology. Stop-and-go traffic has never been easier to navigate with the Adaptive Cruise Control functions, which allow you to select your desired distance and have EyeSight® manage your relative speed with the drivers around you.
No more frantic compensation for a sudden slowdown. EyeSight® does it for you. Lane departure and Sway Warning will alert you to deviations and even automatically correct in emergencies so you don't drift outside your lane. Combine that with the Pre-Collision Braking System and it's clear why Subaru saw an 85% decline in crash-related injuries in EyeSight® enabled vehicles.
---
The Safety Rating

With automatic course corrections and very responsive cruise compensation, it's no wonder that the Subaru Crosstrek received a perfect 5-Star Overall Safety Rating from the National Highway Traffic Safety Administration (NHTSA). It also scored a five on side collisions, fours on front collisions and rollovers, and zero recalls were recorded. This is a testament to its groundbreaking technology.
---
Test Drive Today
In some ways, this only scratches the surface of what the Crosstrek offers in terms of safety and convenience. While EyeSight® is always looking ahead, you also have available backseat interior cameras to easily watch the little ones, an emergency communication system, and much more.
To really experience it all, you'll have to get your hands on one. If you're in the Norwich, Oneonta, or Sidney areas, Bill Rapp Subaru of Norwich is waiting for you. Give us a call, pop in, or visit the website to schedule a test drive today.